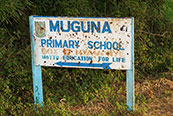 School Bio
Motto:
Education For A Better Life
Location:
Muguna Primary is located in Siaya County, Bondo Constituency, Usigu Division, North Yimbo Location, Barkanyango Sublocation, Muguna Village in the Republic of Kenya.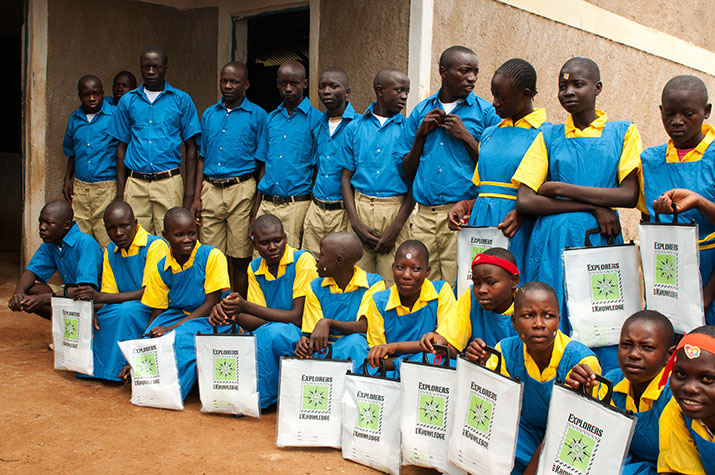 Executive Summary:
This is a government general primary school
for Grades k-8. Muguna Primary has an avg. enrollment of 350 students with only 7
teachers.
The good news is that enrollment continues to rise as the school performance increases.
However, the pressure of providing adequate school resources rises as well.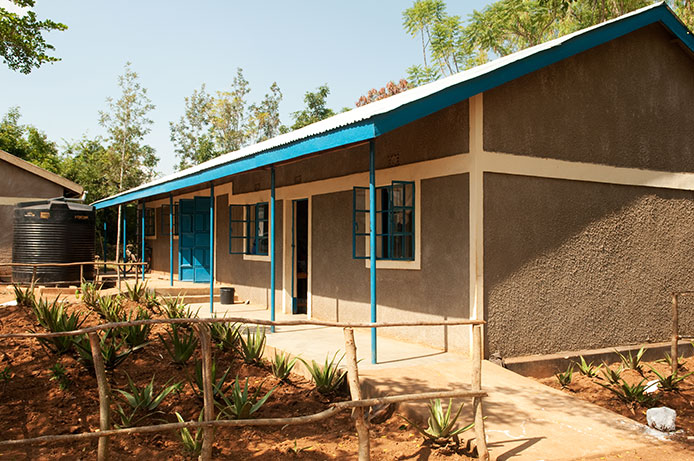 Background Information:
The school was started as a nursery school in 1980. This was as a result of the community concern that their children were covering a long distance of over 3km to the nearest school.
SCHOOL NAME:
The school was named after the only water pond in the village. The whole village at the time would draw water from this pond to quench their thirst.
When the idea of starting a school dawned on Joseph Odipo and the community, they could not think of a better name than Muguna. Just like the pond, education could quench the thirst of knowledge in this village!
Muguna Primary has an L-Shaped building that houses standards (grades) one through eight and a storage room. The adjacent building houses the new library, staff room, deputy head teacher's office and head teacher's office. The school has five pit latrines; one for teaching staff, two for boys and two for girls. The school also has wooden desks that are in dire need of constant repairs to keep them usable.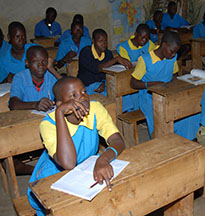 Curriculum:
The following subject areas are given prominence by our education system:
English
Kiswahili
Mathematics
Science and Agriculture
Social Studies
Christian Religious Education
Physical Education